Age 7 to 9 years old
Now We're Cooking!
Does your child already have the skills required as an assistant? If so, they are ready to start cooking and be a Chef in Training!
Now is the time to teach kids to:
• Read recipes and labels
• Using measuring utensils
• Recognize what cooking tools do such as whisker, potato masher, egg slicer, etc.
• Microwave, oven and crock-pot use.
• Continue learning about kitchen safety
• Help write out shopping lists
We will incorporate everything we learned as an assistant while we prepare new recipes and discover new cooking methods. Classes will each be themed around the meal of the day: breakfast, lunch, dinner, dessert.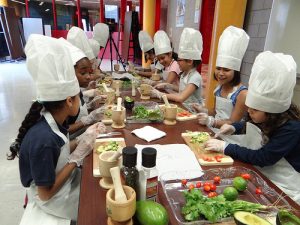 Each lesson will cover the safety protocols of the day. We will discuss the origin of our food, as well as the nutritional value. Worksheet exercises and quizzes will keep them busy during cooking times. We also go over table manners and etiquette, as well as a proper place setting. An introduction to measuring tools and how to use them will taught. They will also start their very own cookbook to go with their chefs hat and apron!
Cost is $150 per student. Classes are once a week for 4 weeks.
Price includes all food, chef hat, apron, and workbook for 4 classes.
Payment due before first class. Cash, check, PayPal.
First Class Starts JANUARY 12, 2021 4:15pm
Classes are 4:15pm to 5:30pm.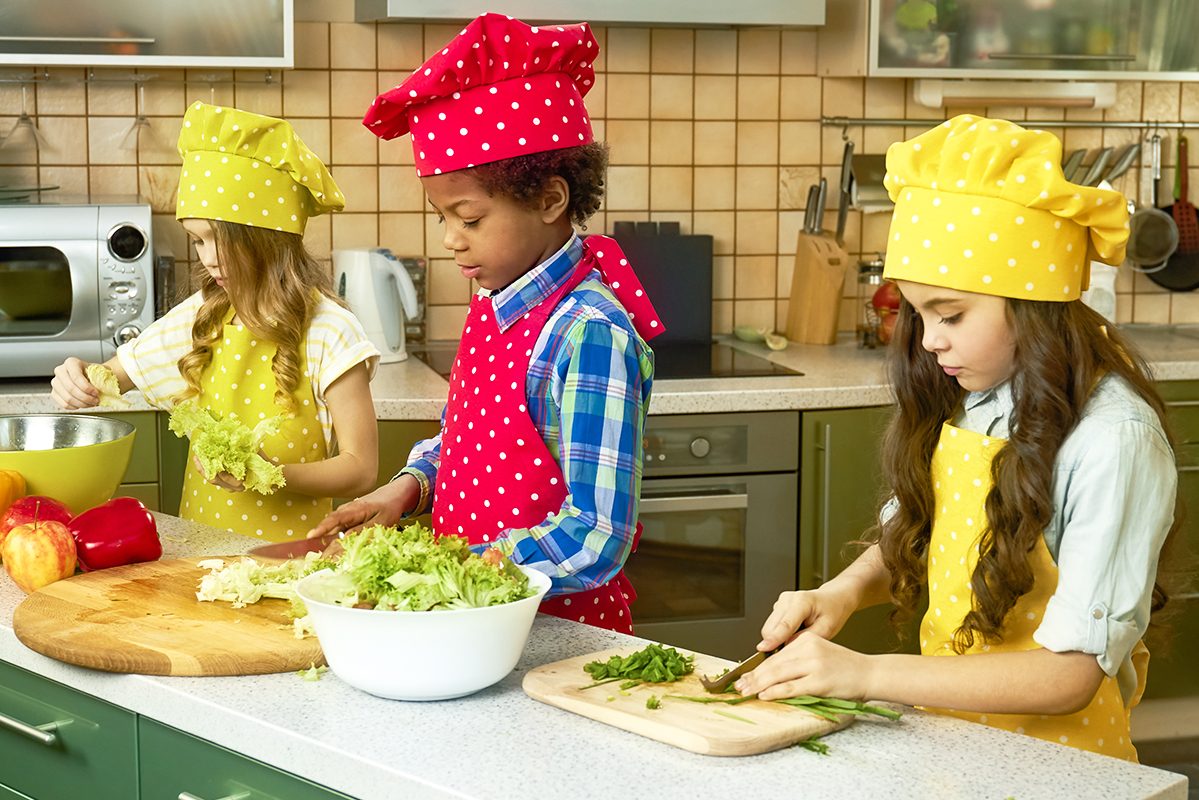 Lessons are fixed, but final meals may vary
Day 1 Lessons – Breakfast
Kitchen Safety – Microwave and Oven
Reading Recipe's and Labels
Cracking eggs
Whisking
Flavoring
Making French Toast casserole
Day 2 Lessons – Lunch
Kitchen Safety – Germ Control
Reading Recipes and Labels
Handling Raw Meat
Measuring
Making Chicken Fingers
Day 3 Lessons – Dinner
Kitchen Safety – Peelers and cutters
Cutting and peeling vegetables
Kneading dough
Setting the table
Making Calzones or Pizza
Day 4 Lessons – Dessert
Kitchen Safety – Recap
Nutrition – Food Plate/Pyramid
Cutting and peeling fruits
Rolling dough
Clearing the table
Making Apple Hand Pies