Culinary Art for Kids!
Cooking Classes for Junior Chefs
ArtCamp4Kids has teamed up with JayLee Cakes to offer cooking classes for your elementary grade kids.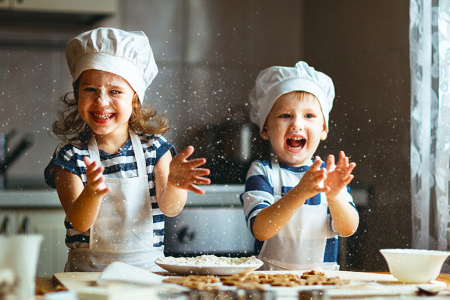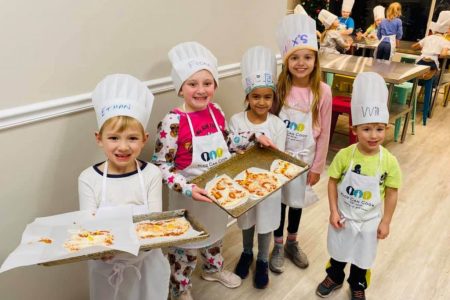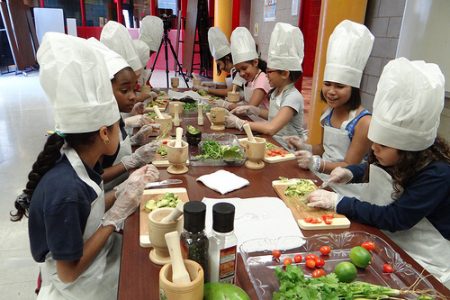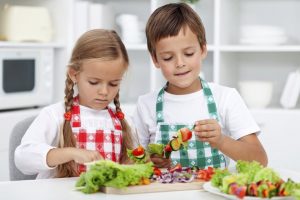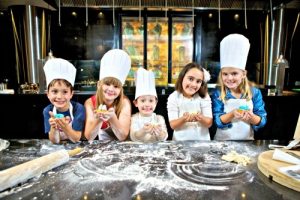 About the Chef
Jessica McGraw of JayLee cakes
Chef Jess has been working in the culinary field since 2009, her first step into the field was hostess at Professor Moriarty's in Saratoga Springs, NY. That opened the doors to an endless amount of possibilities. Chef Jess has since worked with many famous culinary companies such as Thai Thai Bistro, Bellinis, and Mazzone hospitality. Its through these experiences that she found her true passion, Cake Decorating. In 2015 she started her own baking business called Jaylee Cakes.
It is here she found a true connection with kids and cooking. Seeing the joy she brought to these children with her whimsical birthday cakes fostered a great idea. Not only can she show them how to decorate cupcakes, but why not show them how to prepare entire meals?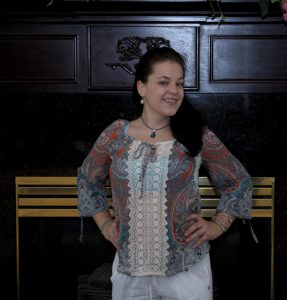 Delicious Learning
What do kids learn while cooking? Cooking is something children enjoy just as much as eating the finished product. They love the whole process of adding ingredients together, creating something unique and seeing the finished product. Even most adults enjoy seeing something they created turning out as a masterpiece. Kids might not even realize just how much they are learning because they are having so much fun.
I will teach your little one how to plan and prepare a full meal at an age appropriate level, be it breakfast, lunch, dinner or dessert! Each class will be developed to allow each age group to safely prepare your feast!
This is not just a step by step instruction either. I will cleverly include lessons on food and cooking safety, nutrition information, and food history. And you can't make a cake without math and science! Using worksheets, activities and quizzes they will be learning every aspect of the kitchen. And of course the art of creating and imagination!
Age Appropriate Lessons
Each class will be targeted to meet the skill levels expected at that age level. I will be offering 3 levels of classes. Each session will be one class a week for 4 weeks. Each class will be 60 to 75 minutes. To maintain social distancing requirements, there will Only be 4 students per class!
6 & 7 yr olds – No-Cook Cooking
This age level will concentrate on meals that do not require cooking or uses food items cooked by mom or dad. A great way to get the little ones helping in the kitchen. We will be making salads, appetizers, sandwiches, drinks and desserts. I will also teach food and kitchen safety, nutrition, and measuring concepts.
7 to 9 yr olds – Introduction to Stove-top and Oven
This age level starts the basic use of cooking appliances; crockpot, oven and microwave. I will concentrate lessons on the safe and correct way to use each appliance. From eggs to escarole , brownies to biscuits, and chili to mac'n'cheese. An introduction to spices and flavorings will heat things up! I continue the math and science by teaching measuring and heat reaction. I also go into more depth about nutrition and healthy eating habits, as well as proper kitchen safety.
10 to 12 yr olds – Let the feast begin!
At this grade level we are ready to create entire meals. Each class will focus on a single sit down meal for the novice chef. A full breakfast, brunch, dinner and dessert will all be covered. Continued lessons on kitchen safety and nutrition, as well as a recap on measuring and portioning skills.
A Note about Covid-19 – In order to comply with CDC guidelines, we will be following these procedures:
Masks will be worn by the instructor and every participant.
4 or less students per class.
A temperature check will be preformed at the start of each class
Hands will be sanitized before, during and after class
Each participant will have their own cooking utensils, no sharing allowed.
Each participant will be kept separated as far as possible.
Please see our Covid-19 Update