Frequently Asked Questions
Find answers to your Art Camp 4 Kids questions
Can't find an answer here? Feel free to contact us!
Art Camp Questions
What ages can attend camp?
Our art camps are divided into sessions for younger students, and older students. Two sessions are dedicated to kids who will be entering 2nd and 3rd grade in the fall, and another two sessions are for students who will be attending 4th to 6th grade in the fall.   School recess sessions are based on the student's current grade. Out of consideration of other students and program continuity we can not make any exceptions.
How many kids will be in camp?
To provide individualized attention to all campers, we limit participation to 8 students.  Should the class fill up, we do have a waiting list that will be filled on a first come first served basis.  Notifications of openings will be made by June 1st.
Do I need to bring anything?
Please bring a peanut free snack and a drink in a non-glass container.  The only other thing required is a fun attitude and a desire for creativity!
What is the dress code?
Campers should wear comfortable play clothes and sneakers, and they might want to bring a smock.  Dress for a mess with clothes that are not new!
Where is the camp located?
This year (2022) we are at Trinity United Methodist Church, 155 Ballard Rd, Gansevoort, NY 12831. It is located just off of Exit 16 in a quiet rural setting, but is very convenient to Saratoga Springs and South Glens Falls. Directions here.
Is this a Bible Camp?
While we are holding camp at a church location, this is not a church activity.  Being a new small business, we were looking for a convenient location that would be cost effective. The wonderful folks at Trinity United Methodist Church graciously offered their space to us. We do, however, encourage you to visit their website!
When is camp?
We have two sessions for each grade level. For 2nd and 3rd graders we are scheduled for July 11-14, and August 22-25,2022. For 4th thru 6th graders we are scheduled for  July 25-28 and August 8-11, 2022.
Will you be offering -a camp during other school breaks?
ArtCamp4 Kids can offer private personal or group lessons any time of year. We can also set up regular schedules for home schooled students. We can also arrange Art Parties!
What forms of payment are accepted?
We accept Visa, MasterCard, and Paypal online and checks by mail.
Do offer discounts?
Yes! If you book  or attend an Art Party, you will receive a discount code! There is also a discount if booking more than 1 student!
What is your Refund Policy?
For cancellations before May 30th, a full refund, less a $10 processing fee will be applied. There will be no refunds for cancellations after May 30th. There will also be no refunds for days missed during the camping week.
Art Party Questions
What ages do you offer parties for?
We ask that the guest of honor be between 7 and 12 years old, with their party guests being as close to that age group as possible.  To ensure a positive, successful experience for all, participants need to be at least 6 years old.
How many kids can you have at a party?
We recommend that you keep participation to 10 kids or less.   If you have the proper space for a very large group, a party of more than 10 may be possible.   Parties of less than 5 participants will be charged a minimum of 5 ($125.00)
What do I need to provide?
You will need to provide a location to host the party.  Your space should be able to comfortably seat the amount of participants attending, and should be appropriate for painting; a carpeted dining room is not appropriate!   You can also set up at your church, an event hall, at a park pavilion, or your garage.
What will you provide?
We provide paint, canvas, brushes, crafting supplies, smocks, and a terrific Art-itude!
What is the dress code?
We suggest a "dress down" party.  Wear shoes and clothes that can tolerate a little paint on them. We provide smocks, but accidents can happen!
When can I have my party?
Parties are typically available anytime Art Camp is not in session. Use our Party Request Form to see if your dates are available!
Do offer Discounts?
Yes! Book a summer camp session and receive a discount code for one free party attendee!
Art Class Questions
What Grades do you teach?
We will be teaching grades 1 thru 5; however, there are some exceptions. Classes for first grade artists will only occur through private lessons, as the dynamics of learning are very specific for first graders who have never attended an art class. We do encourage parents to arrange a group of your first graders' classmates together, to fully benefit from the lessons.
Where are the classes held?
Group lessons will be held at Emerald Owl Studios at the residence of Linda Whalen. The location is 9 Hopeful Lane, Gansevoort, NY 12831. See map here.
For private lessons, we can meet at our studio, or at a location convenient for you. Contact us and we can discuss your options!
How are you managing Covid-19?
We take the safety of your child very seriously. Each student will be temperature checked before each class. Any sign of fever, the student will be dismissed.  Students will be required to wear masks and sanitize their hands prior to class. Please provide your child with hand sanitizer. We will be keeping  students separated from each other as well as discouraging sharing of art materials and supplies.
I tried to sign up but the class is full!
Art classes are an unexpected and new adventure for ArtCamp4Kids, so we are intentionally keeping scheduled classes limited until we see how things develop. We wanted to offer a stable, fixed schedule for those who desire structure.
What do I need to bring?
Please bring a happy attitude, a desire to create and learn, and wear your favorite clothes for getting messy!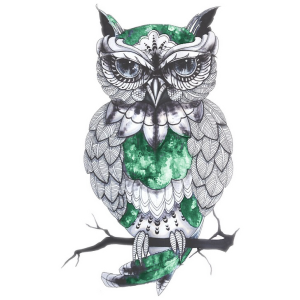 The Emerald Owl